ABOUT THE ARTIST
Begoña Morton is from Barcelona.  She spent her early years in England and Portugal, later returning to Spain where she began her classic art education, taking particular inspiration from the Spanish painters Sorolla, Velazquez and Picasso. Begoña continued her studies in business, graduating with her Master's in International Trade Economics and settling in Brussels where she represented Spanish industry and regional government.  Her eclectic painting style incorporates her love for family, food and travel, and she enjoys the challenge of working alla prima to create her oil paintings, modern series and watercolor series. Relocating to the United States from Belgium in 2009

Begoña

now lives in the picturesque surroundings of Virginia where she dedicates herself full time to painting. To receive her newsletters please subscribe here.

Unveiling The Great Falls, Overlook 2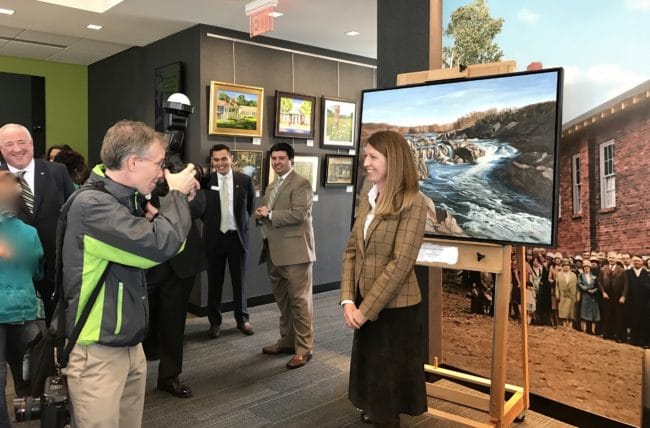 TD Bank commissioned The Great Falls, Overlook 2, a 3′ x 4′ oil on canvas, unveiled for its Grand Opening.